What Matters Most When Finding a Suitable Rehabilitation Surgeon or Service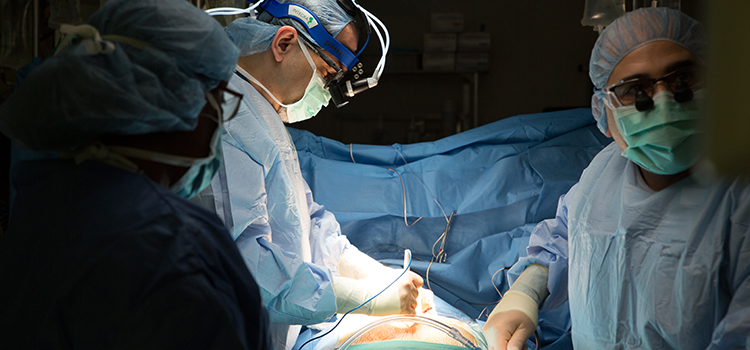 There is nothing as frustrating as suffering from a long term muscle, joint, or tendon pain. Such pains form common musculoskeletal problems which occur as a result of sprains, overuse, or strains. Patients usually experience pains commonly in knees, shoulders, ankles, and hips. When you realize that you have any of these symptoms and the pain continues for a long period, it's wise to seek medical help. Doing so can help you minimize the risks of further damage or injury.
Orthopedic doctors have specializations in injuries, diseases and issues affecting the human musculoskeletal system. They can offer treatment, diagnosis, preventative measures, as well as other required rehabilitation services. In most cases, an orthopedic surgeon can delay performing surgery as much as possible unless it is a matter of dire urgency. Low invasive medical treatments are given first priority before the actual surgery. While finding a professional orthopedic surgeon to offer treatment for your condition, you may need to pay attention to the following crucial elements.
Credentials
Reliable orthopedic surgeons should hold proper certifications by the relevant medical boards before offering their practice. Certifications are therefore must-have qualities to look out for when selecting your surgeon. They give you the assurance that you are dealing with skilled, trained and highly qualified professionals that can deliver proper orthopedic care. Ensure to take advantage of the resources available to research more about their history in medical school, certifications, as well as any malpractice or disciplinary actions they may have faced. Surgeons with impressive credentials give you assurance and confidence in their ability and services provided.
Experience
When faced with complicated orthopedic cases, most patients would prefer working with an experienced surgeon. While analyzing experience, it is wise to also determine the number of successful and similar procedures the doctor has previously performed. Patients suffer from different complications that require specialized procedures. Most of these procedures have different levels of risks associated with them. For this reason, they are better addressed by a surgeon with skills and experience in conducting orthopedic surgeries.
Communication
Just like any other service sought after by patients, it is important that you seek services from an orthopedic surgeon who you can talk to freely. You can easily determine how professional the doctor is by the way they communicate with you. A good orthopedic rehabilitation new york city, ny service will answer all your questions related to the procedures as well as make you comfortable. They will be able to talk you through the procedure and make sure you understand all aspects of the procedure.
Hospital quality
These orthopedic surgeons are based in different hospitals hence you should be able to select one that provides quality services. Remember that a highly-rated hospital may be good in service delivery, however, you want to determine the convenience of the location for easier follow-up sessions and constant orthopedic rehabilitationvisits after the procedure. Finally, when it comes to orthopedic treatment, having proper insurance coverage can be a lifesaver. Thus, choosing an orthopedic rehabilitation service that can accommodate your plan is the surest way to enjoy the benefits that come with insurance cover.
Related Posts