5 Characteristics of a Good Dermatologist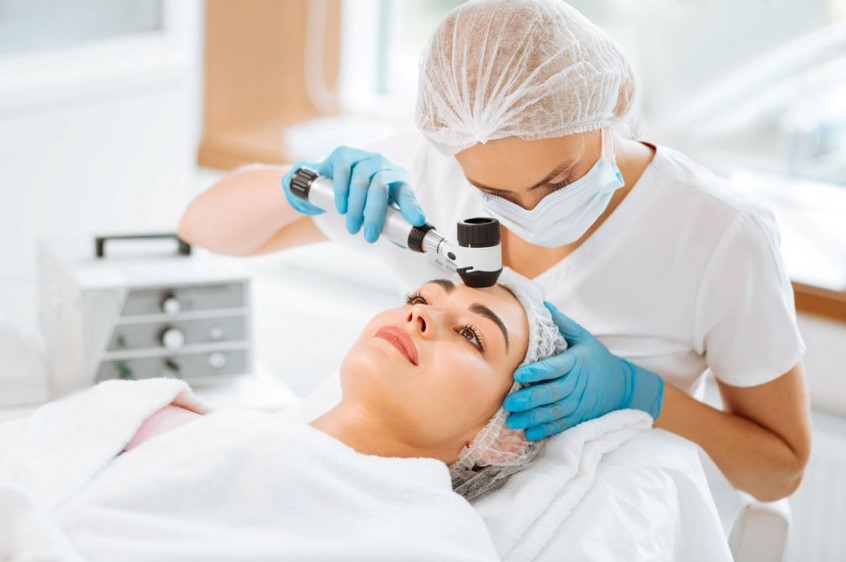 Dermatologists are like the backbone of skincare. Without them, skin conditions would go untreated and worsen. Therefore, it is critical to choose a dermatologist wisely. Every individual certainly knows their own skin best. However, not everyone can be an expert at diagnosing and treating all kinds of skin problems. For those who do not have the expertise nor wish to make diagnoses and prescribe treatments for their patients' skin concerns, finding a good dermatologist can turn out to be a daunting task. It can also be time-consuming because there are hardly any resources available for such professionals nowadays, meaning one needs to spend extra time on research before meeting with each one. Here are five characteristics that every good dermatologist must have to be appreciated by patients.
1) Knowledgeable about skincare
Dermatologists are skin experts. Therefore, it is natural that they are knowledgeable when it comes to skincare. One of the services offered at skin clinics is customized facials so patients can sit down with their dermatologist and discuss their concerns regarding their skin. For instance, they can discuss issues relating to hormonal imbalances or environmental factors, the latter one being the root cause of many problems, especially premature aging signs like wrinkles, fine lines, age spots, and loss of elasticity.
2) Listens well to patient concerns
The best dermatologists do not make quick diagnoses of patients' complicated conditions. Instead, they take time to talk to them in detail about their skin concerns and what they want to achieve through treatment. They listen attentively when patients explain their problems and then give them a treatment protocol that is effective and safe for the patient's condition.
3) Spends time on prescribing treatments
Dermatologists do not just hand out prescriptions after a quick look at the patient. Instead, they take some time examining the patient's skin and asking specific questions related to their medical history to understand the conditions better and come up with an appropriate treatment protocol. That means that they are committed to offering personalized medical services and remedies so patients can be assured of better treatments.
4) Recommends lifestyle changes along with medicines
One good dermatologist would not only prescribe medicines to their patients but also give them a host of recommendations as to how to take care of their skin and their body's health as a whole. That means that they can be trusted regarding dietary and lifestyle changes, recommendations that will benefit the patient in the long run, especially those regarding nutrition and other related factors. For instance, some patients need a Cosmetic Dermatologist Madison Alabama-based who can help them understand their condition better to take control over it instead of just blindly following prescription medications.
5) Offers treatments suitable for specific skin conditions
That said, good dermatologists are knowledgeable about all kinds of skin problems and offer effective treatments for them, such as acne, rosacea, psoriasis, and eczema. Therefore, patients can be assured of better results than common skincare products available in the market.
Following these five characteristics will ensure that dermatologists can provide effective and safe treatments for the skin concerns of their patients. They should also consider the individual's lifestyle and dietary habits. In that way, they can recommend possible nutritional supplements or other related advice. By considering these factors when choosing a dermatologist, one can get quality services and great results from all kinds of treatments.
Related Posts